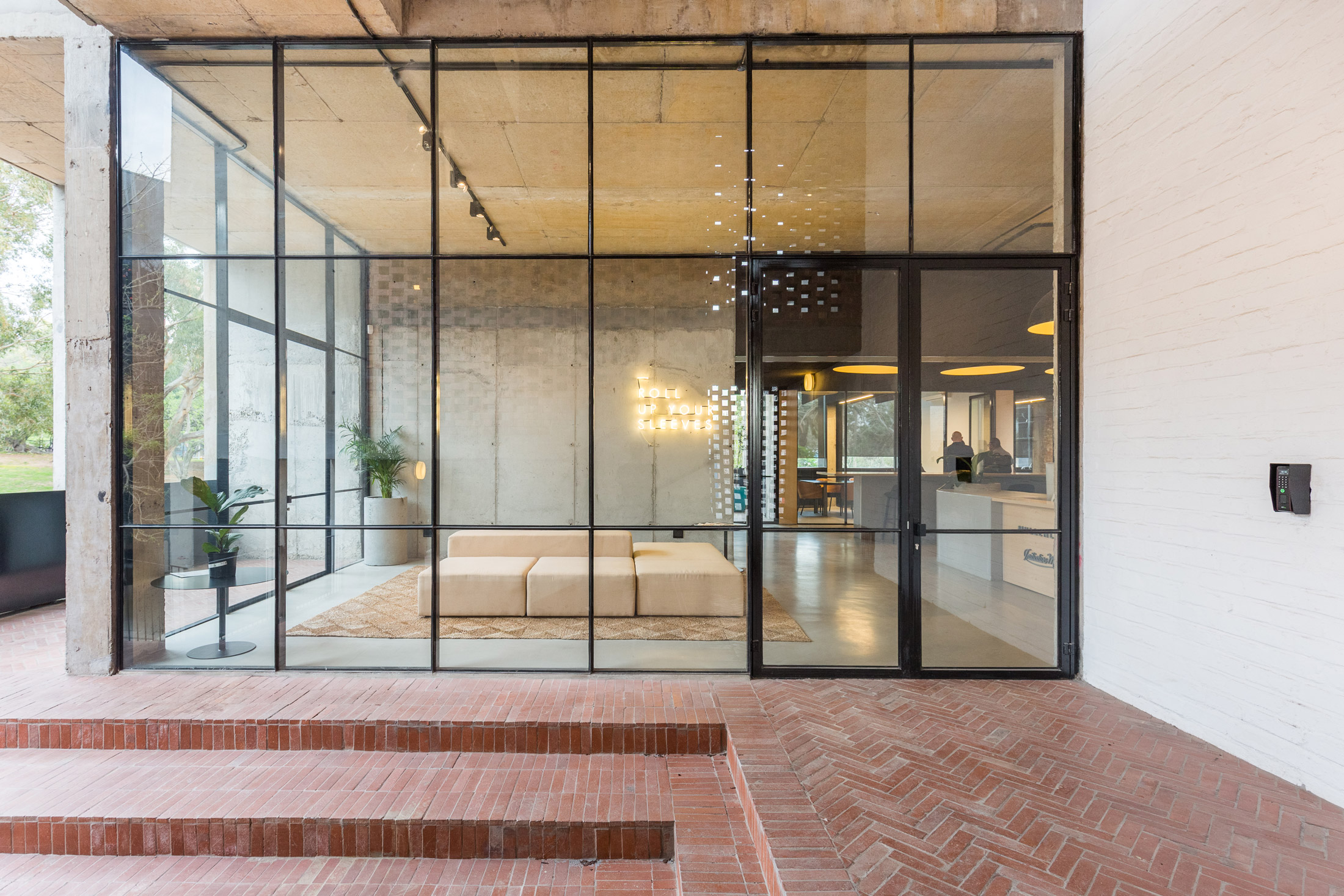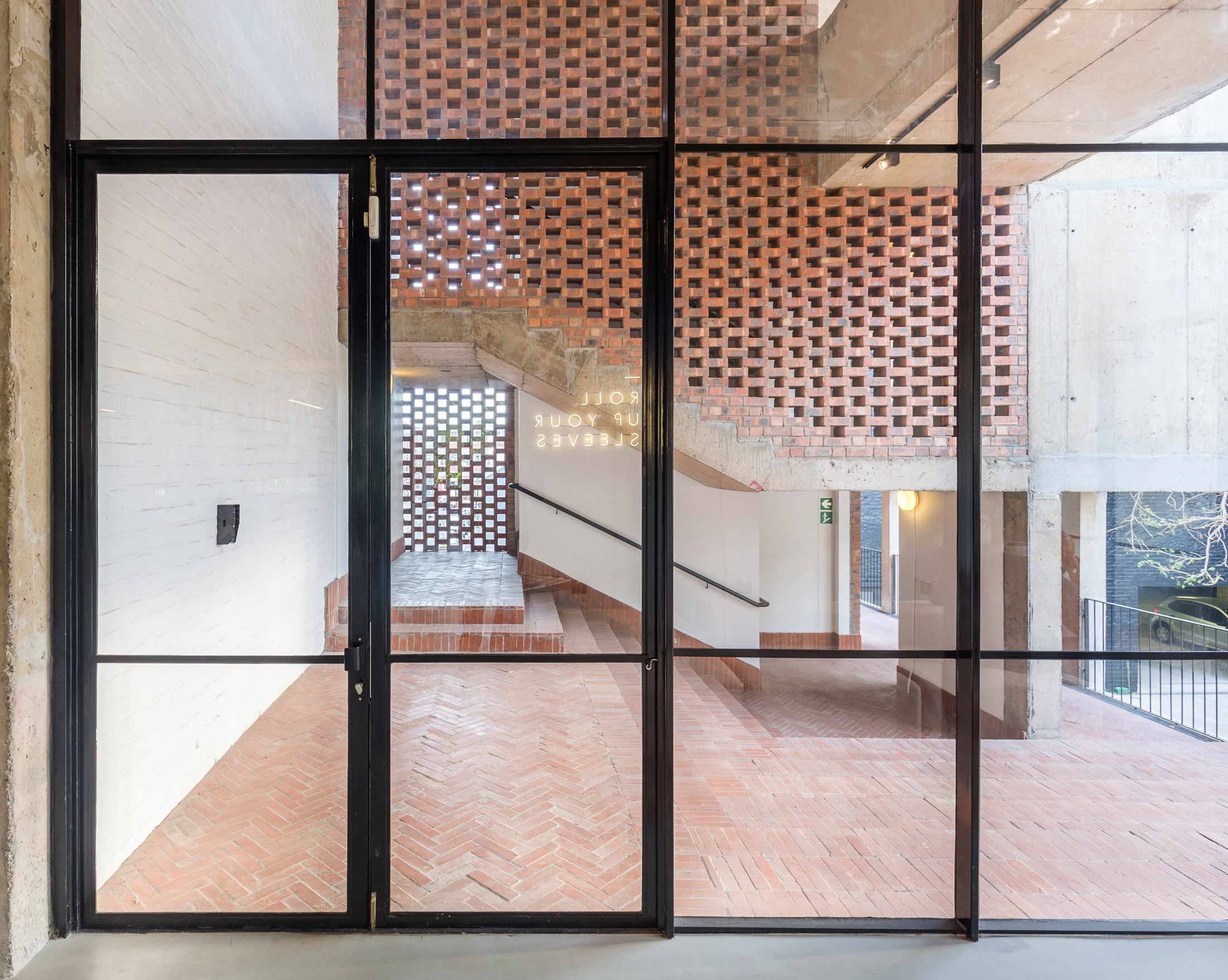 Phase 1 and Masterplan done while at studioMAS Architecture under Sean Mahoney (Director)
Phase 2 done by ML-A in collaboration with Werner Lotz Architecture

This large development in Woodstock, involved the repurposing, refurbishing and stitching together of a group of old industrial buildings to create a new commercial precinct. To make the most of the adjacent park, some of the smaller buildings were cleared to allow for a new public square as a civic centerpiece to the scheme, with smaller retail and restaurant tenancies lining its perimeter.

Phase 1, a large sawtooth factory building which was Cape Town's old Tram Depot, was infilled with 3 new slabs and the roof was raised to allow for reuse as office space and car parking.

Phase 2, involved the rationalisation and fitout of the red brick buildings to the north of the square, with new facades, circulation and fitout suited for mixed use on square level, and a single office tenant above.