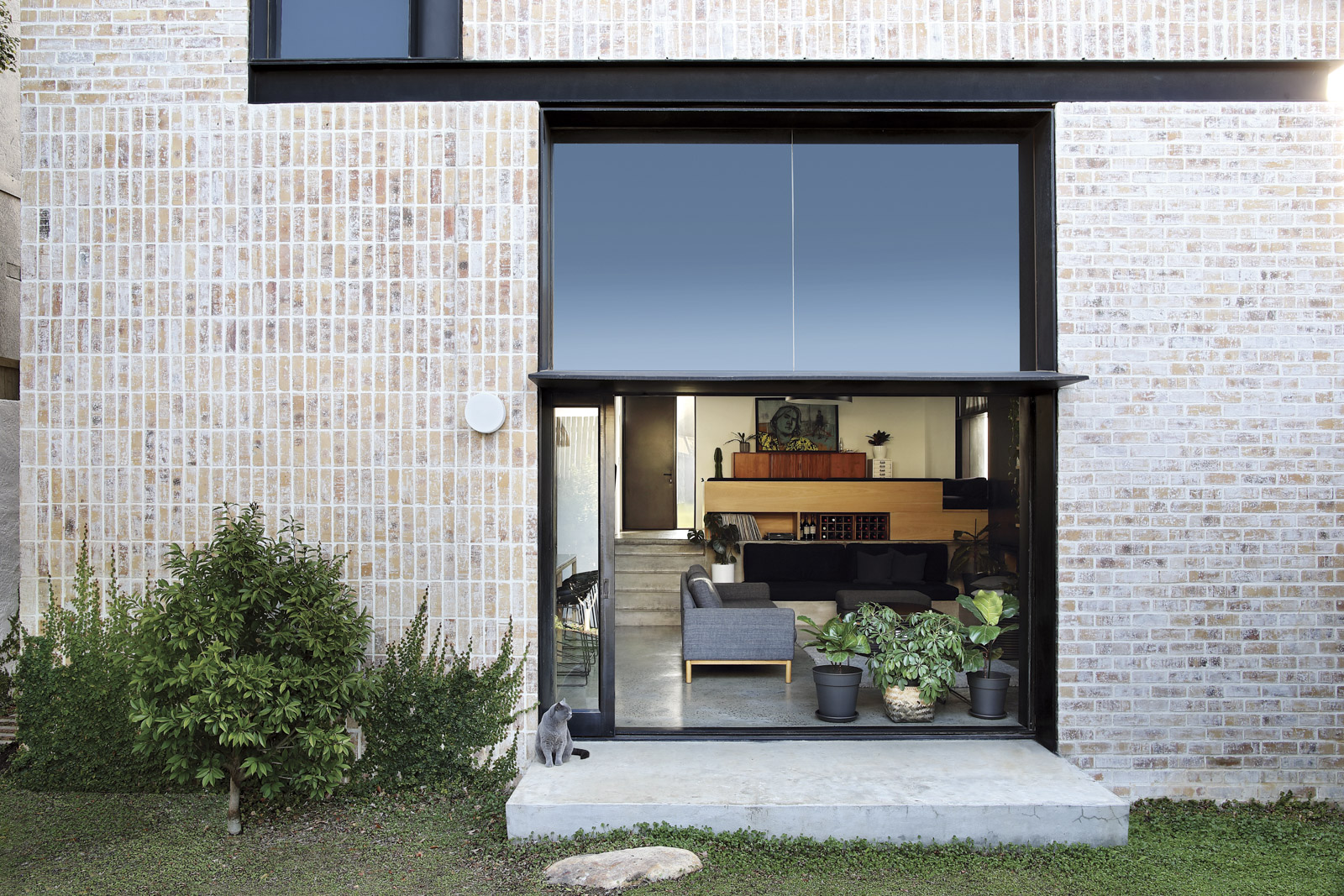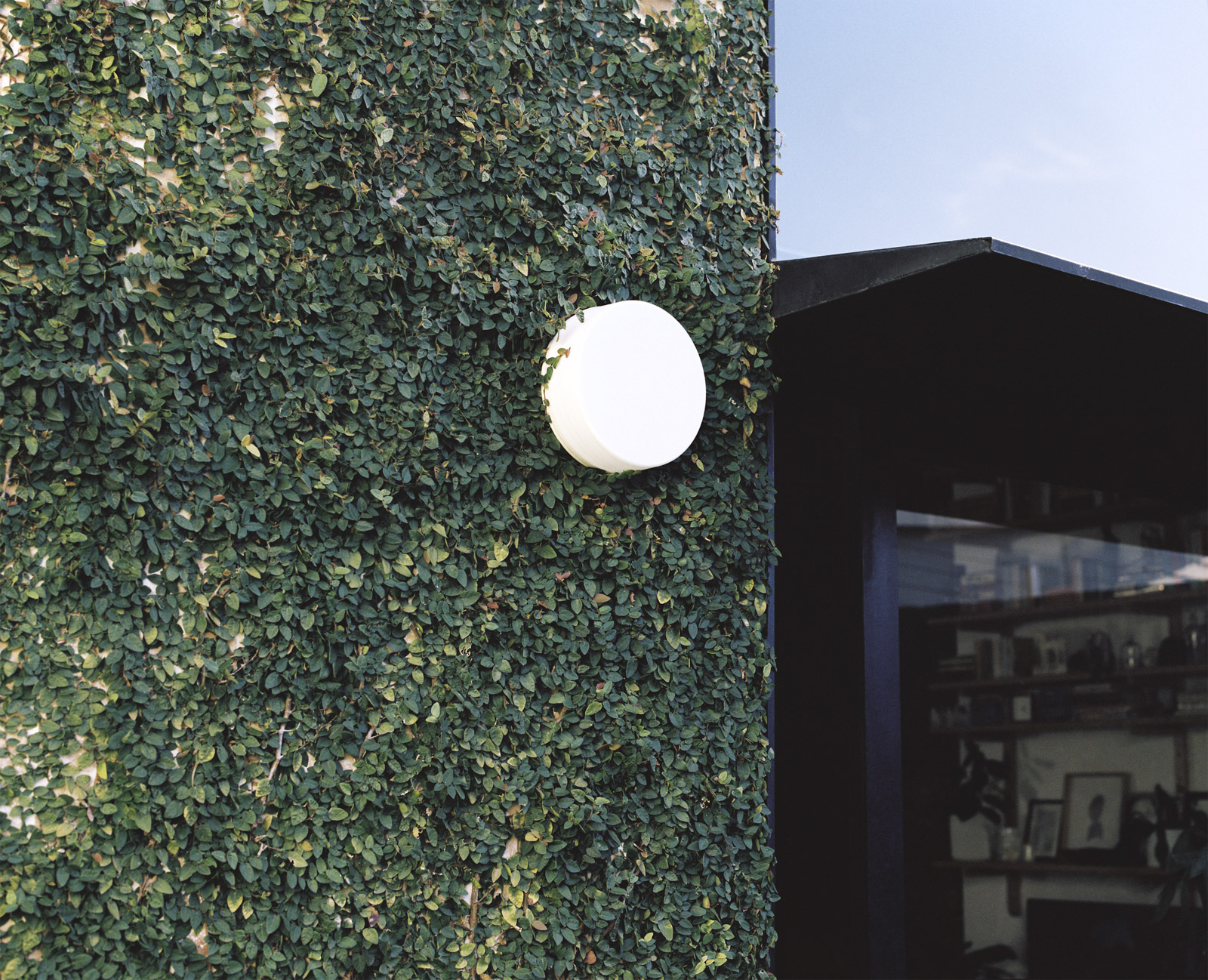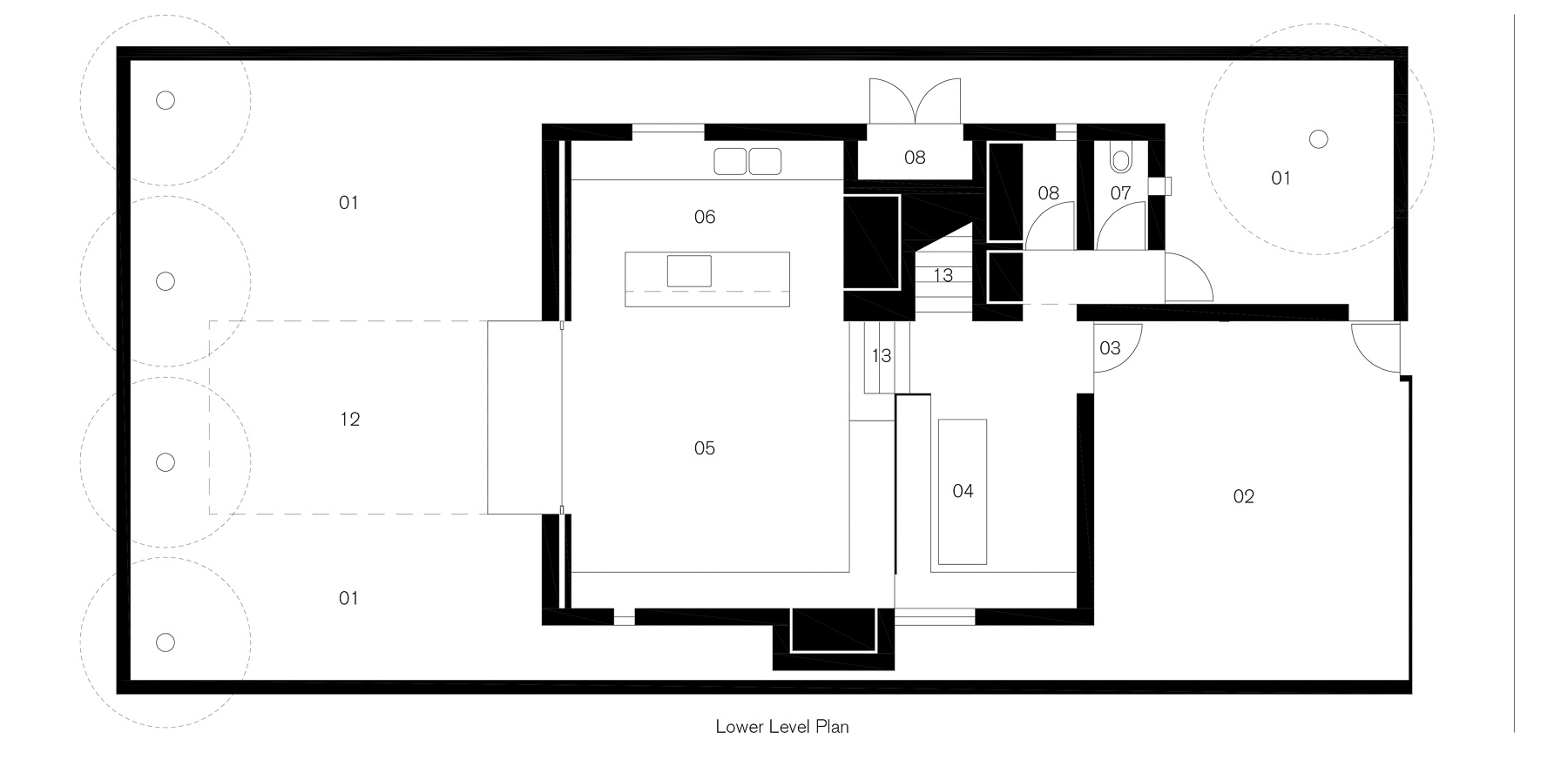 To make the most of its modest budget, this small house uses inexpensive materials throughout, but balances them with custom detailing and craftsmanship. Bespoke deep set steel windows frame views out, while one window sill doubles up as a sink, draining water directly into the garden bed outside.

Landscape is an important component of the architecture here and is introduced wherever possible. The curves, a nod to the art deco heritage of Vredehoek, allow for façade planter boxes and the zero maintenance facebrick was chosen so that over time, the building could be enveloped in greenery.

While the planning of the house is extremely efficient, it does allow for some surprising spatial luxuries. A split level in the living space affords it a 4m ceiling height as it steps down with the site, and a 5m high shower area is well worth the sacrifice of a bit of extra floor space above. A floating concrete staircase leads to perhaps the most surprising feature of all, a generous roof terrace complete with garden beds and fireplace, with 360 degree views of the mountain, the city and the harbour.